Despite having a rejoicing vacation earlier, many travelers cannot resist the abundant scenic landscapes in this blissful paradise of Ecuador. With so many things to do around the place, you'll be spoilt for choice. Historical buildings, pristine islands and thrilling adventure sports will lure you back into this gorgeous country. With a high respect for nature, this country has surely made more efforts to preserve its natural reserves. Also, being the closest country to the space, several tourists visit to simply admire its highest mountain Mount Chimborazo. So, are you on board?
Read on to know about the places to visit in Ecuador and find out what awaits in this country that might just fit your into your plans perfectly!
Best Places To Visit In Ecuador
With so many places to explore for every kind of traveler, Ecuador's warm and welcoming folks would surely add to your trip. Know where to go with this list of best places to visit here!
1. Quilotoa Loop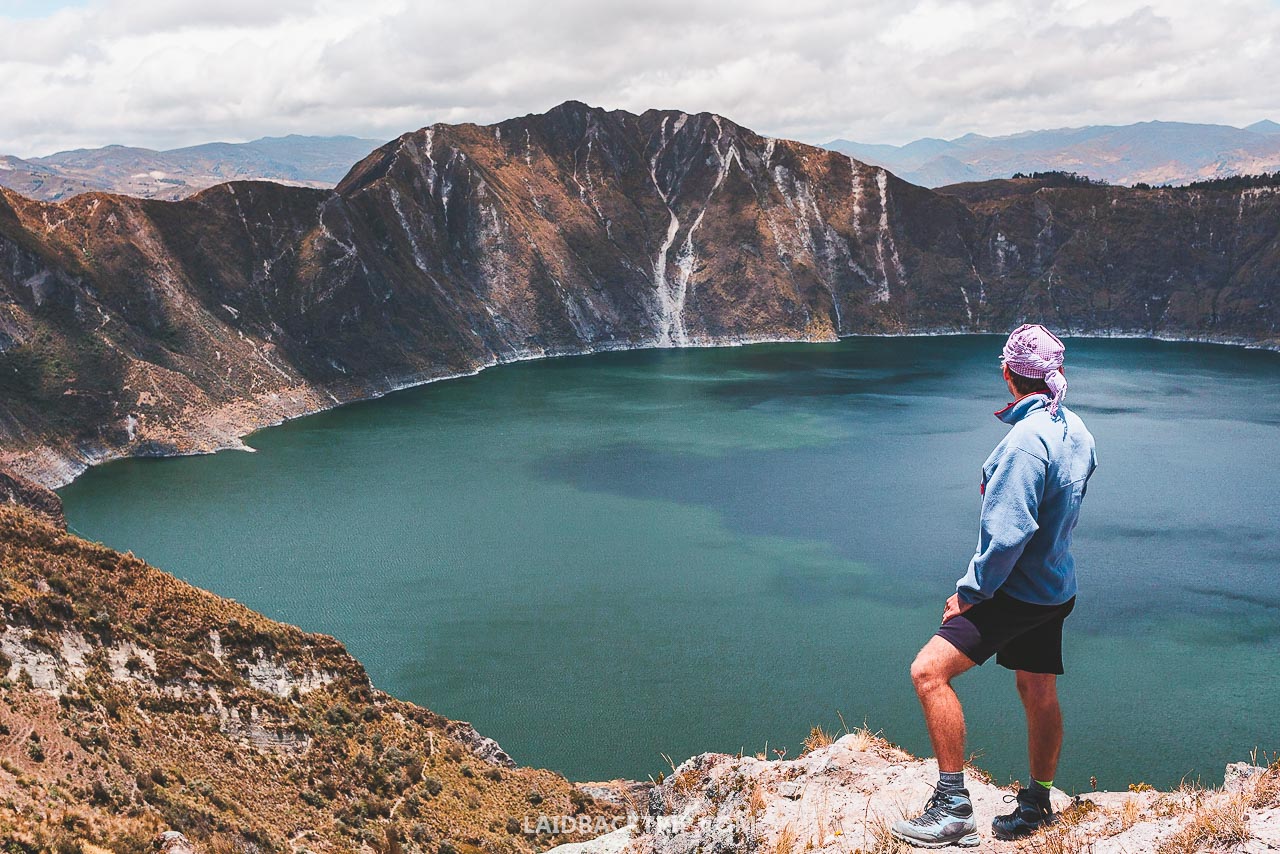 A quiet introspection through the mountains is something you might need after a choatic schedule in your daily routine. Heading to Ecuador requires a must-visit to this spectacular loop, which connects several hiking trails crossing the remote villages of Andean, offering you the gorgeous views of the famous crater lake. You can of course, take a bus to shorten your hike and tour around the villages but missing out on the splendid views that you can cover on your hike, is not something we would advise. There's always an option of local flea markets put up by the villages if you're in mood for a little shopping with your hike!
2. Otavalo
This place in Ecuador will give you all the reasons why shopping on your vacation is highly important. The vibrant markets here display handmade crafts for sale, along with leather items and jewelley with a variety of textiles, famous in Andes city. It is the most favouable place for photographers with exclusive shots of locals wearing their traditional outfits and snowcapped mountains in the background. If you're visiting on a Saturday, you can enjoy the main market's gleeful vibes here and inspite of whether these markets are there or not, you can also buy the handmade products in the Plaza de los Ponchos.
3. Galapagos Island
Heard about these volcanic islands yet? Well, if not, here's your chance to visit and see for yourself. What better way to learn about these glorious Galápagos with a distinctive ecosystem located in the eastern Pacific Ocean. While spotting the penguins, sea lions and iguanas around the region won't be a problem, measures have been taken to maintain the upkeep of the national park, due to which some areas have a restricted access. But, the good news is that you can surely visit with a certified tour guide to have a reviving encounter with the nature's own!
4. Mindo
A village like Mindo in the Andes mountains will never disappoint you when you're on a high energy level. For some travelers, when a soothing vacation amidst nature isn't enough, places like Mindo offer adventurous activities to enliven your trip! You can choose between a range of fun activities like rafting, mountain-biking, hiking and horse riding. What's more is that you can also learn about the process of chocolate making at El Quetzal del Mindo along with bird-watching. Soaking in the naturaly beauty of this place with farmlands, several streams and three main rivers, it provides the perfect outing for a family trip.
5. Cuenca
This one is famous for its festivals hosted in the months of November and January. Visiting this city, you will come across the fascinating old buildings from the colonial period with balconied houses, cobbled streets and white old-styled churches. This is one of the factors that makes this city a delight to be covered by foot mainly. Nevertheless, both Old and New Cathedral of Cuenca along with the Church of San Sebastian and Museum of Religious Arts are some of the places you should check out in this colourful city, also a World Heritage Site now. If you're a history buff, this will surely top your list of Ecuador tourist attractions!
6. Guayaquil
Being the country's largest populated city, Guayaquil is often considered as the commercial hub of Ecuador with multiple entertainment venues to shop from and dine at. The famous Malecon 2000, which is a boardwalk along the serene Guayas river is an essential to end your action-packed tour. You can explore the various historical sites as also offered by The Parque Historico Guayaqui with a free entry. It can be really overwhelming for the tourists visiting the Museo Antropológico y de Arte Contemporaneo which illustrates the country's famed culture and rich history.
7. Quito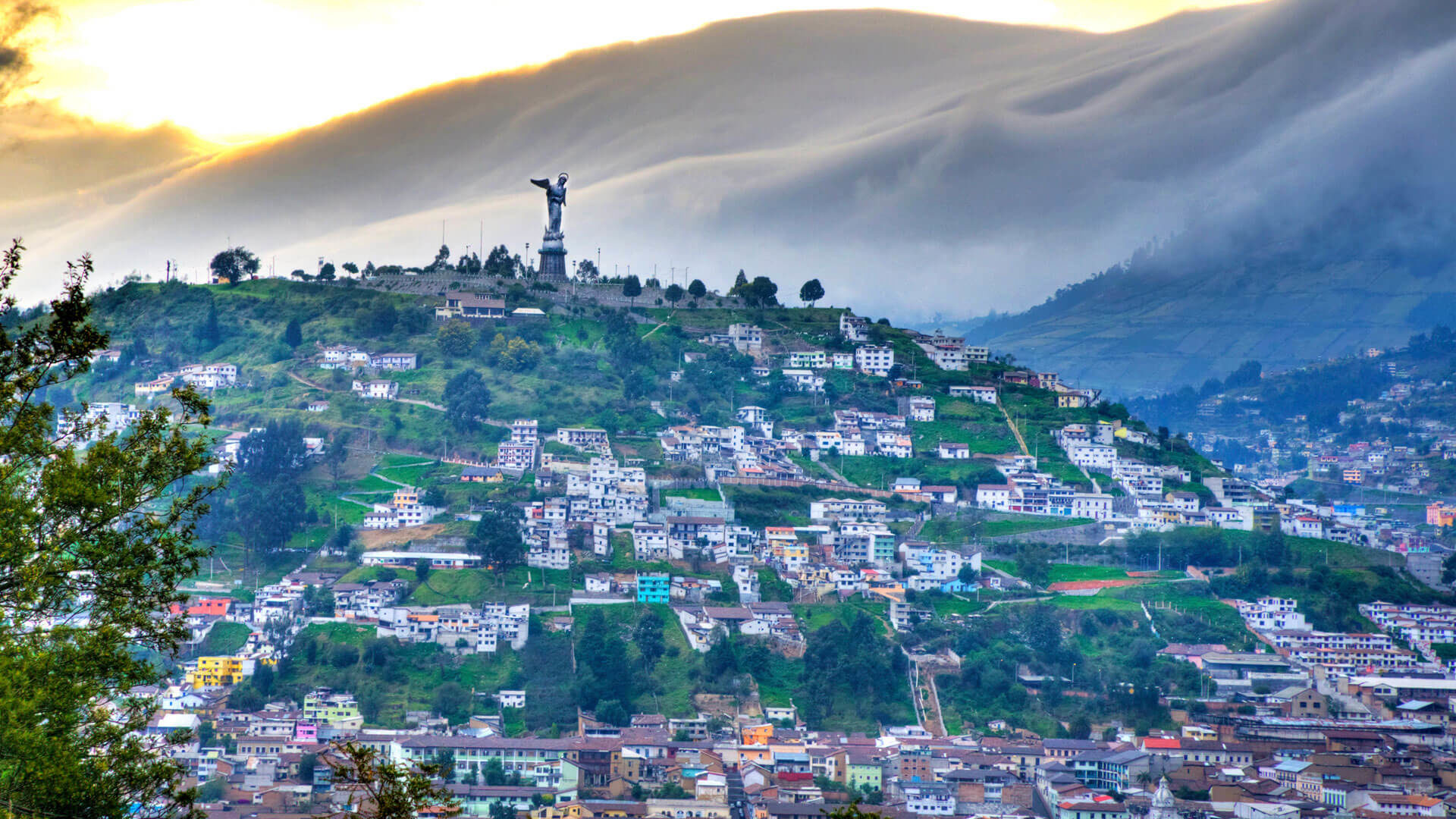 Why Quito? Well, you surely cannot afford to miss the renowned capital city crowned as yet another World Heritage Site with public squares, informative giant museums and churches dating back to almost two centuries! Famous for the historic buildings and grand structures displaying a peek into the old forms of architecture, the palaces around the city like the Carondolet Palace and the Presidential Palace stand proud in all glory. You can also stop by to admire Archbishop's Palace and Municipal Palace while exploring Quito's popular cathedrals like Basílica del Voto Nacional and churches like La Compania de Jesus Church and San Francisco Church.
8. Nariz Del Diablo
Located in Riobamba, Nariz Del Diablo, or the Devil's nose is a restored railway covering the routes opening to the country's most breathtaking views amid the Andes mountains. For some folks, it is also considered to be a mandatory bucket list item. You can witness the most splendid views lying between the towns of Aluasi and Sibambe which is where the train begins its journey, going all the way up to the staion crossing the vertical sides of the mountains. Visiting the Puñuna Condor Museum is also some of the things to do around this route of devil's nose. Are you on board?
9. Banos
Despite being a small town, Banos is one of the most famous tourist destination in Ecuador due to having several hot springs abode. Lying at the bottom of an active volcano called as Tungurahua, this places offers the most spectacular Ecuador sightseeing spots in the country with multiple waterfalls flowing down to the river. Due to its location at the corner of Amazon basin, mountain biking and hiking are some of the fun activities you can do around the place. Be sure to try the famous candy 'melcocha' here while shopping for some local goods to take back home. A colourful balsa parrot is something you'll find commonly in these markets.
10. Salinas
With several high-rise condos spread across the shoreline, Salinas' beach, also known as the Little Miami beach, is famous amogst the surfers and folks with yachts. Topping the list of hidden places in Ecuador, this is surely the place for a relaxed and laid-back vacation if you wish to soak in more sun and sand during your visit. The winter months of December and January are ideal to visit this beach paradise while you might want to keep your luggage light as the weather is pleasant here throughout the year. You can also spot some sea-turtes laying their eggs near the shore during your beach time!